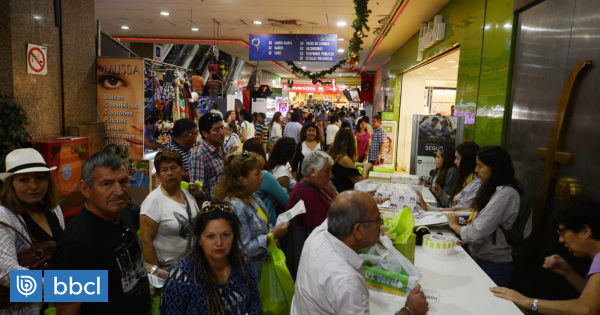 [ad_1]
The survey & # 39; Chile Que Viene, led by Cadem, analyzed the behavior of Ċiljani during Christmas.
For this study, respondents were disaggregated according to their age: Generation Z (ages 13 to 20 years), Millennjali (21 to 34), Generation X (35 to 50) and Baby Boomers (51 to 70 years).
First, the survey determined that 93% buy gifts to this date.
Well, what 40% will spend less than 2017. Meanwhile, 45% were inclined to the same amount as the year & # 39; before and only 16% will allocate more money.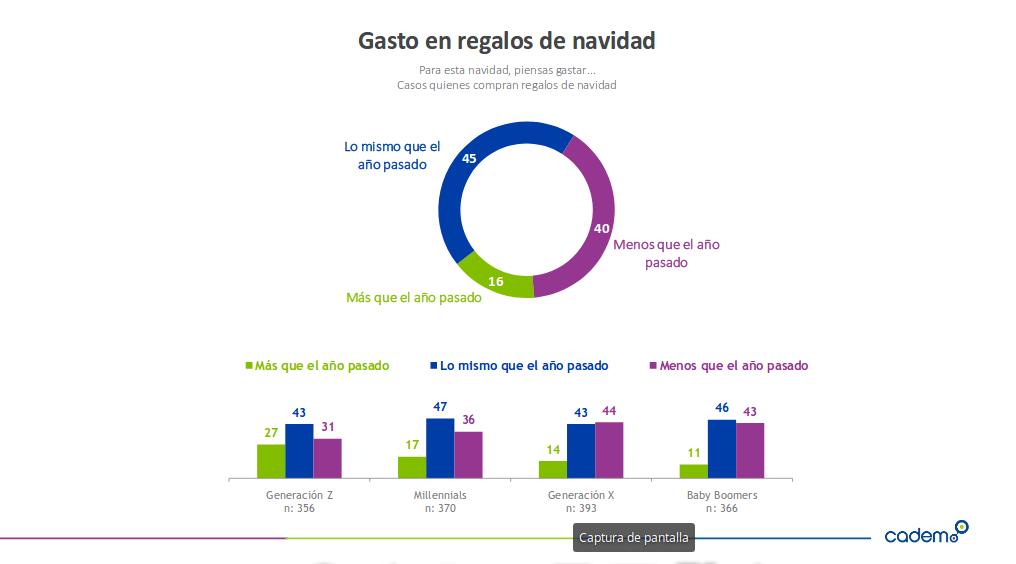 As when buying & # 39; gifts, 29% said they made two weeks prior, 26% a month in advance and 20% in the week & # 39; before. 1%, on the same day.
Also, the study consulted on what gifts they plan to give. 63% said clothing, shoes or accessories; 48% were inclined to toys and 46% for beauty products.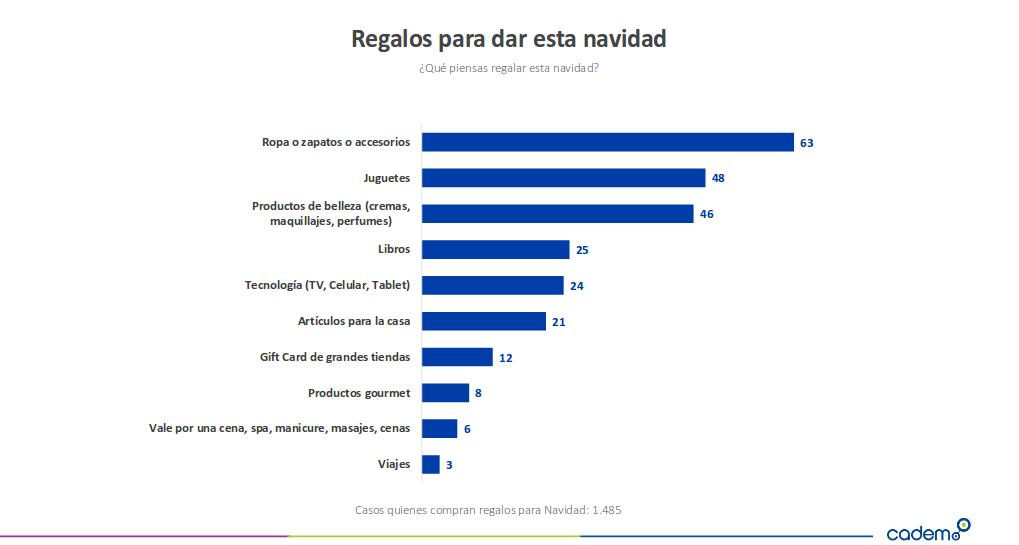 Regarding what they want to receive, the response of 'clothing' was predominant in all generations.
[ad_2]
Source link