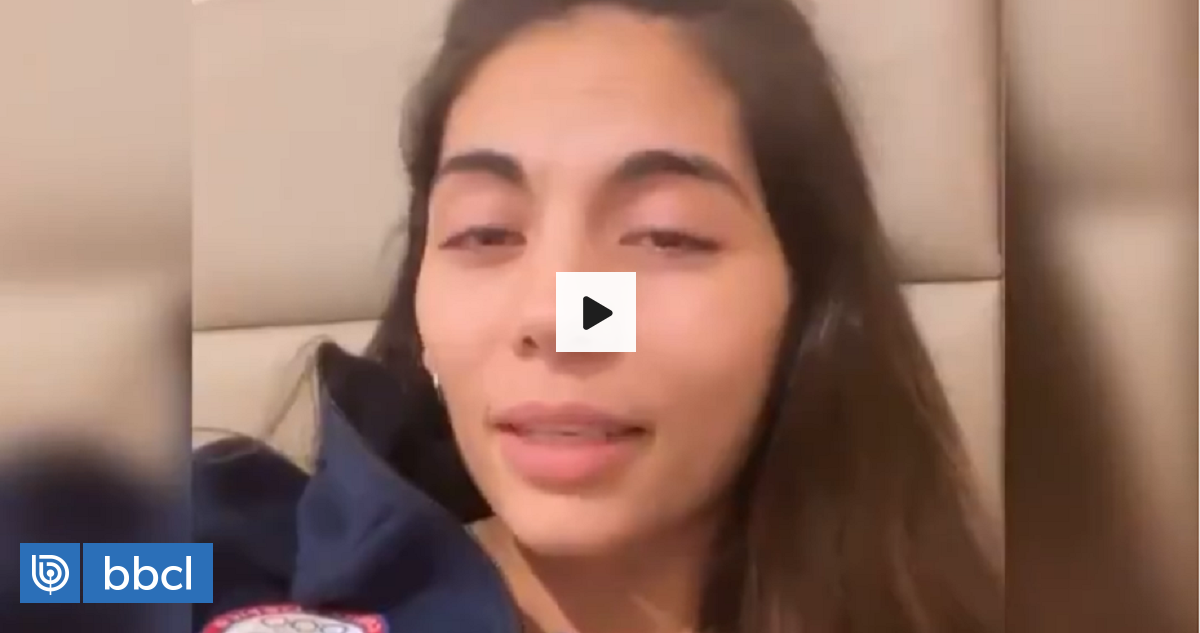 He does not hide his sadness. Fernanda Aguirre, a Chilean taekwondo representative, said she feels "destroyed" by the positive for covid-19 leaving her without the Olympics.
Aguirre, who had earned the 'on-court' rating, traveled to Japan from Uzbekistan with his negative exams and upon his arrival on Japanese soil, before a new test, the result was the opposite.
"I'm devastated, I'm in a lot of pain, sadness", acknowledged the athlete in a video uploaded to their Social Networks.
"I am just angry. I feel it is very unfair that a dream was taken from me for which he fought so hard ", he added.
And it's that Aguirre doesn't understand how his teammates and coaches have given everything a negative. "It's like a false positive, because it's impossible that we've shared so much time and not even tested positive without symptoms."
At the very least, the athlete acknowledged that "the most important thing is health and I'm super good, I have no symptoms."
Finally, Fernanda Aguirre admitted that she continues to fight to be able to say she is present at the Olympic event, despite the fact that the Chilean Olympic Committee itself has acknowledged that it will not be able to compete.
"I still don't lose hope, I hope they can do another PCR for me. They were supposed to do only one (the result was positive), but since my other colleagues came out negative I asked for another… But now everything depends on the Olympic Committee of Japan ".
We find that 'Feña' was due to compete on 24 July and, for the time being, while requesting another PCR, is in a mandatory 10-day quarantine ordered by the Japanese health authorities.