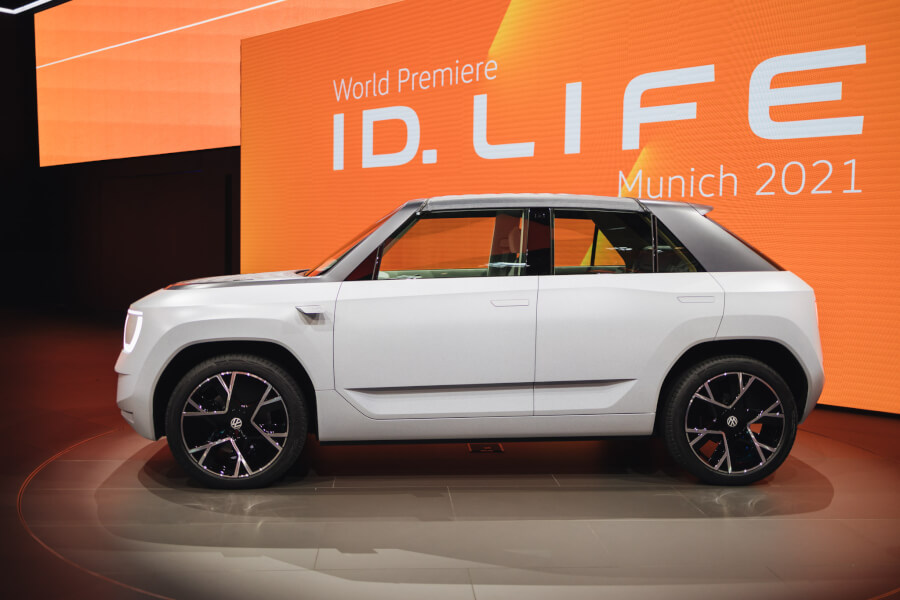 Volkswagen at the International Motor Show MOBILITY IAA 2021 Munich unveiled its new ID. LIFE conceptual car. It is planned to be the smallest one ID. family models and to be specifically targeted at the city and its inhabitants. It can be used not only as a sustainable vehicle, but also as a cinema or game center.
The vision of a fully electric compact car for the urban environment is centered around people and community experiences. The concept car combines sustainability and digitalisation with very flexible use. ID. LIFE, for example, it can be made into a small cinema or game center, or it can simply be used to relax in the fresh air.
ID. LIFE is our vision for the next generation of fully electric urban mobility. The concept of the car provides a look at the ID. a model in the small car segment, which will launch in 2025 at a price of around 20,000 euros. This means that we are making electric mobility accessible to more and more people.

Radot ID. LIFE, we are constantly focused on the wishes of young customers. We believe that even more than now in the car of the future, the focus will be on lifestyle and personal expression.

Ralph Brandstetter, head of the Volkswagen brand
Simplified design
ID. LIFE the design is clean, simple and high quality. Decorative elements and additional details are no longer used, as well as the complex mix of materials.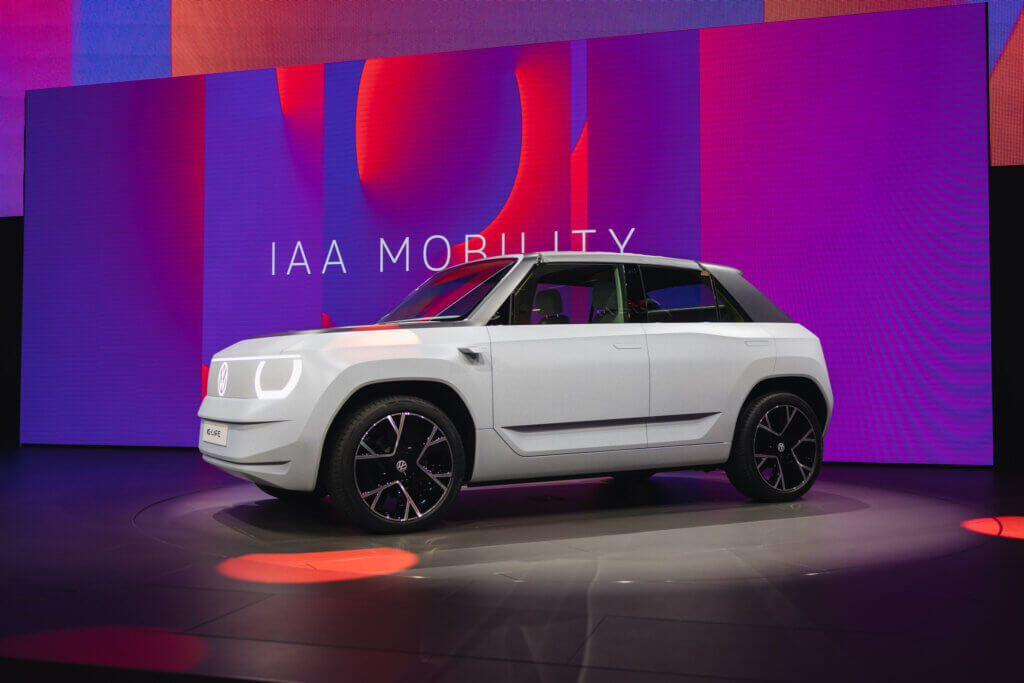 Front wheel
ID. LIFE is based on Volkswagen a smaller version of the modular electric vehicle (MEB) design system designed specifically for the small car segment. This is the first time an MEB-based car has a wheel-wheel drive. Its 172 kW (234 hp) electric motor ID. LIFE It accelerates from zero to 100 km / h in 6.9 seconds, while its 57 kWh high-voltage battery provides about 400 kilometers (WLTP cycle).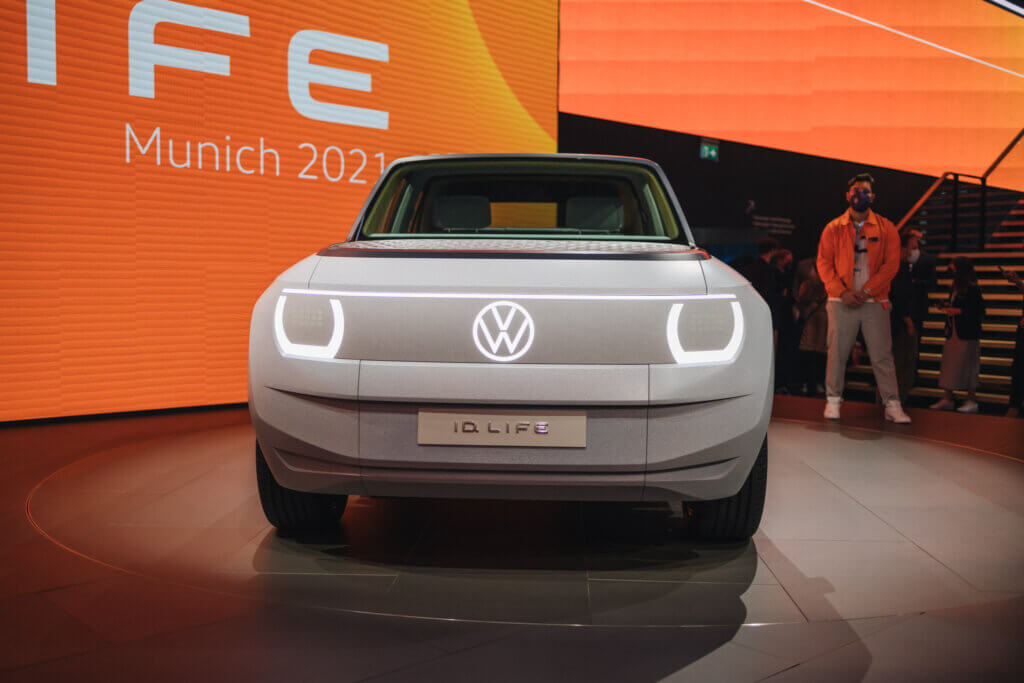 Natural and recycled materials
ID. LIFE sustainable nature is reflected in particular in the choice of materials and colors. Wood chips are used as a natural paint for body varnish along with the biologically based hardener. The material for the roof and front cover is made of 100% recycled PET bottles. Inside, a wooden panel and the sides of the rear seats together with ArtVelours Eco upholstery for seat upholstery and door upholstery. Organic oils, natural gum and rice husks are just some of the materials used as a base ID. LIFE tires.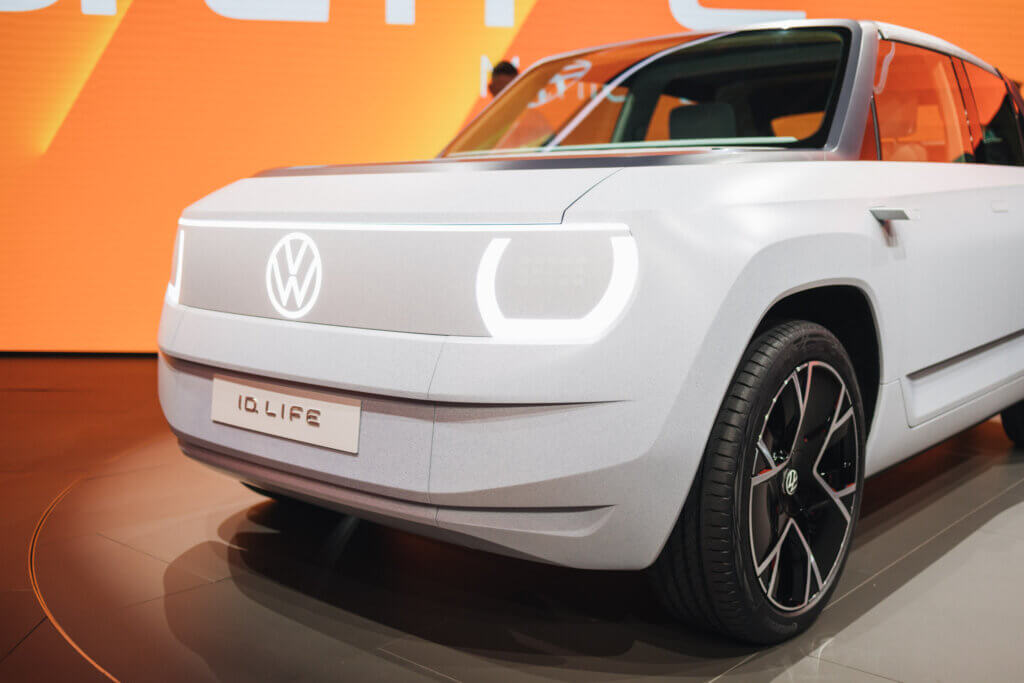 Multifunctional interior
ID. LIFE it is a trusted ally for different types of digital experiences. For example, you can quickly turn it into a movie theater or video game center. The car is equipped with a video game console and projector, as well as a projection screen that can be removed from the instrument panel on request.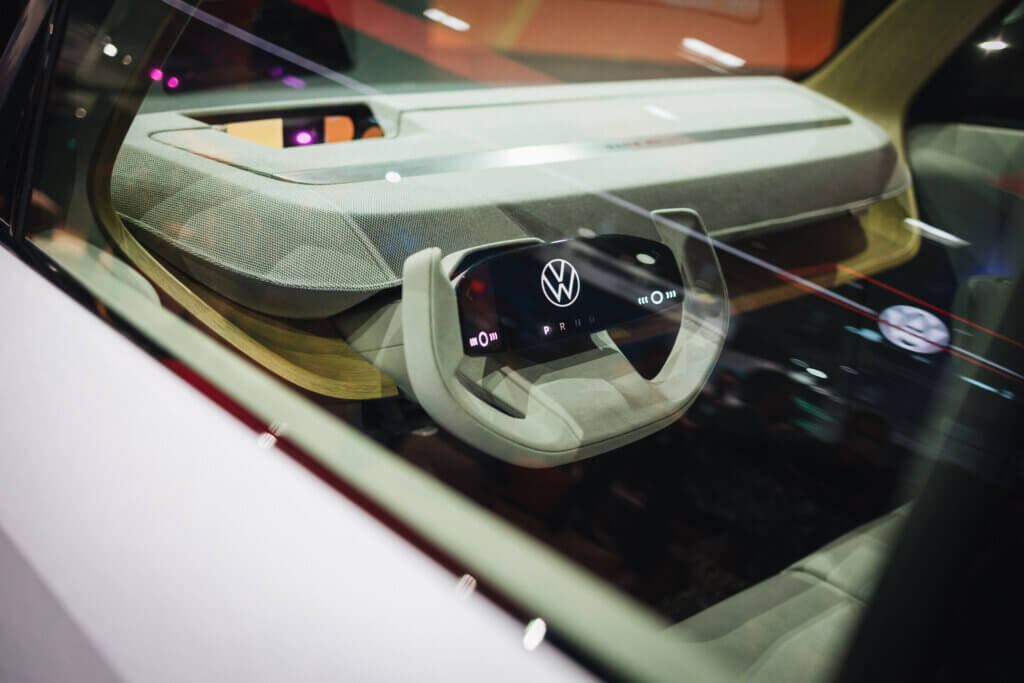 Innovative digital management concept
Cameras and displays replace both exterior and interior mirrors. Important driving functions can be controlled via a touch-sensitive panel on the open-top hexagon wheel, and the smartphone can be integrated into the operating system. Personal devices, such as a smartphone or tablet, can be used to control a navigation system, for example. ACCELERATE strategy accelerates the transformation process. ID. The extension of the family to include the small car segment, with prices starting at € 20,000, is another important step towards fully electrified mobility. Until 2030 Volkswagen plans to increase the share of fully electric models in total car sales in Europe to at least 70%.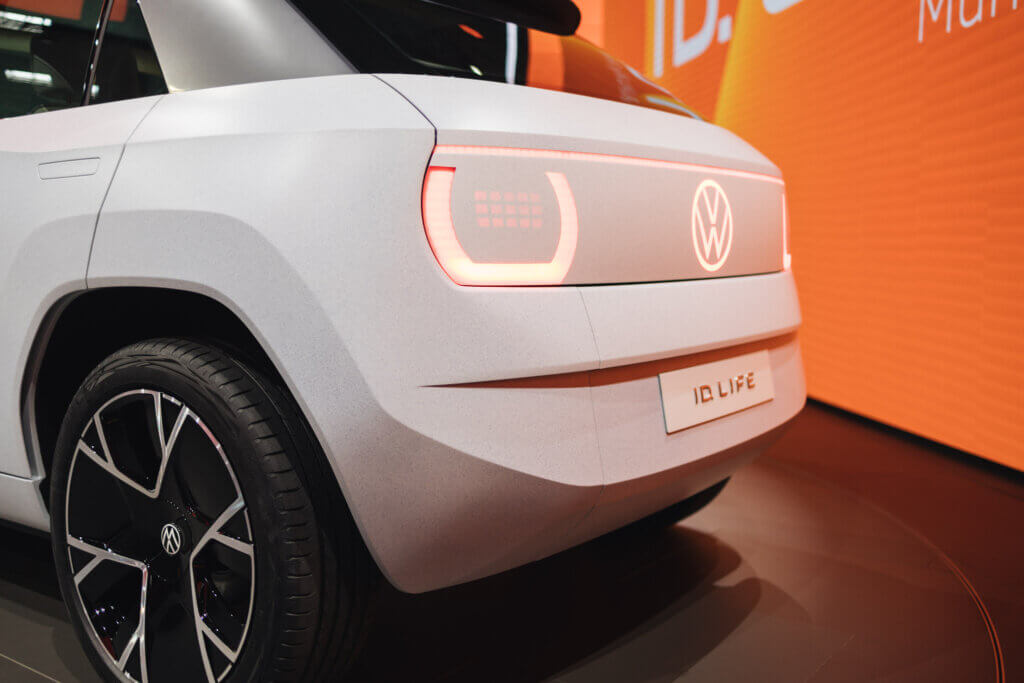 Opinion requested
It's no secret that my weakness is small electric cars. VW now seems to be inspired by competitors like the Honda eu and the Renault 5, but corrects a mistake also known as price. Therefore: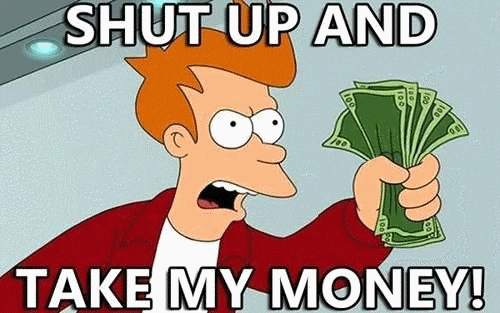 It removes the function of the cinema and the question remains – why can't it be produced now? There is nothing that is not possible now, that would require a 4-year wait. We take the lamps from the new Gulf, put it in the frame, which is the 2nd generation of the Gulf and help! Considering that BYD already produces batteries for 55 € / kWh, 57 kWh will cost only 3'135 €! Of course, the process is more complicated, but as it was in the Nissan Ariya when it was announced, there is nothing to look forward to over the years. Had they said production would start in 2022, I was already looking to sell my Citroen C-Zero to invest in the first installment.
Last posts from the Press Release
(see all)
Source link