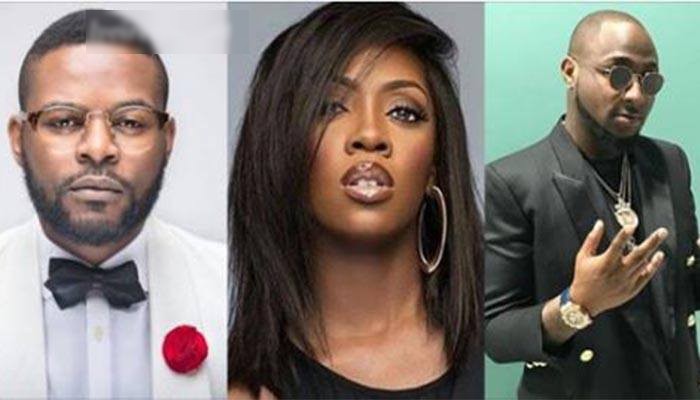 The Senegal recognized by his absence at the ceremony of the winners' All Africa Music Award (AFRIMA), 5th edition 2018, which took place on Saturday in & # 39; Accra, Ghana. This meeting, which brings together the elite of African music, created by the International Committee AFRIMA, b & # 39; collaboration with the African Union, to reward the stars of music, producers, DJs from the African continent and the African diżpora. which marked the year.
If Viviane Chedid has been nominated in the category "best female artist in West Africa" ​​for the title "Forced Marriage" plus & # 39; Alune Wade for "Jazz" category, they nevertheless failed to deliberate the results.
And, again & # 39; other, artists from countries speaking English won almost all the prizes involved, before the Francophones.
For example, the singer Davido (Nigeria) was named Artist of the Year, and became the second Nigerian to win this award after the coronation of & # 39; Wizkid in 2017.
Davido also won the award for best male artist in West Africa for its success "FIA" in 2017. His His Koppjaġġ Savage won the equivalent women's regional prize.
In Africa & # 39; South, the winners are Nasty C Shekhinah, winner of the 2018 South African Music Awards.
In East Africa, Bebe Cool and Betty G won awards. The latter also won the best album of the year award & # 39; Wegegta.
During the evening, was also awarded a special prize, the veteran music Teddy Osei of Ghana, leader of the famous Osibisa group.
The complete list of winners below:
REGIONAL CATEGORIES
Best Female Artist in Central Africa
Daphne / Cameroon / By train station
Best male artist in Central Africa
Fally Ipupa / DRC / Ft Mannequin KEBACK & Naz
Best Female Artist in East Africa
Betty G / Ethiopia / Mengedegna
Best male artist in East Africa
Bebe Cool / Uganda / Freedom
Best Female Artist in Africa & # 39; On
Lynas Mahyem Medicine Meyz ft / Algeria / Bye Bye
Best male artist in Africa & # 39; On
Hamza El Fadly / Morocco / Ya Mraya
Best Female Artist in Africa & # 39; South
Shekhinah / Africa & # 39; South / Please Mr.
Best male artist in Africa & # 39; South
Nasty C / Africa & # 39; South / Jungle
Best Female Artist in West Africa
Tiwa Savage / Nigeria / My Lo Ft. Wizkid & Spellz
Best male artist in West Africa
Davido / Nigeria / Fia
CONTINENTAL CATEGORIES
Album of the Year
Betty G / Ethiopia / Wegegta
Artist of the Year
Davido / Nigeria / FIA
The Best African Video
Sesan / Gringo (Shatta Wale) / Nigeria
Best African Act in Diaspora
Hazel MAK / Malawi / JAIVA Ft. Roberto & Tay Grin
Best African Collaboration
GuiltyBeatz, Mr. Eazi, Patapaa & Pappy Kojo / Ghana-Nigeria / Akwaaba
Best Artist, Duo or Group With African Contemporary
Kidi / Ghana / Odo Remix Ft Mayorkun & Davido
Best Artist, Duo or Group in African Dance or Choreography
Mr P. / Nigeria / Ebeano
Best African DJ
Afrotronix / Chad / Oyo
Best Artist, Duo or Group in African Electronics
Master KG / Africa & # 39; South / Skeleton Move Ft. Zanda Zakuza
The African Djano Best, Group or Band
Toofan / Togo / Money
Best Artist, Duo or Group in African Hiphop
M.anifest King Promise ft / Ghana / Ne Me Woa
Best Artist, Duo or Group in African jazz
Sibusiso Mashiloane / Africa & # 39; South / Nice
The best African rapper or Lyricist
False / Nigeria / Feast
Best Artist, African Pop Duo or Group
2Baba / Nigeria / Amaka Ft. Peruzzi
Best Artist, Duo or Group & # 39; African ragga, Reggae & Dancehall
Stonebwoy / Ghana / Hero
Best Artist, Duo or Group R & B & Soul Africa
Praiz / Nigeria / Champagne and Flowers
Best Artist, Duo or Group in African Rock
Maryam Saleh, Maurice Loucas, Tamer Abu Ghazaleh / Egypt / Ekaa Maksour
Best Artist, Duo or Group in traditional African
Irene Namatovu / Uganda / Nsambila Nyuma NGA Janzi
Best Female Artist in African Music Inspiratorja
Sandra Nankoma / Uganda / Kaddugala
Best African Artist in Music Inspiratorja
Sarkodie / Ghana / Glory Ft. Yung
More promising year
Kuami Eugene / Ghana / Confusion
Producer of the Year
Fresh VDM / Togo / Fia
Revelation of the Year
Betty G / Ethiopia / ere Manew
Song of the Year
GuiltyBeatz, Mr. Eazi, Patapaa & Pappy Kojo / Akwaaba / Ghana
Song of Song of the Year
Shekhinah DONELLI, Amon Taulo Chibiya II / Africa & # 39; South / Different Ft. Mariechan
African Fans' Favorite
Nedy Music / Tanzania / One and Ft. Ruby only
Source link