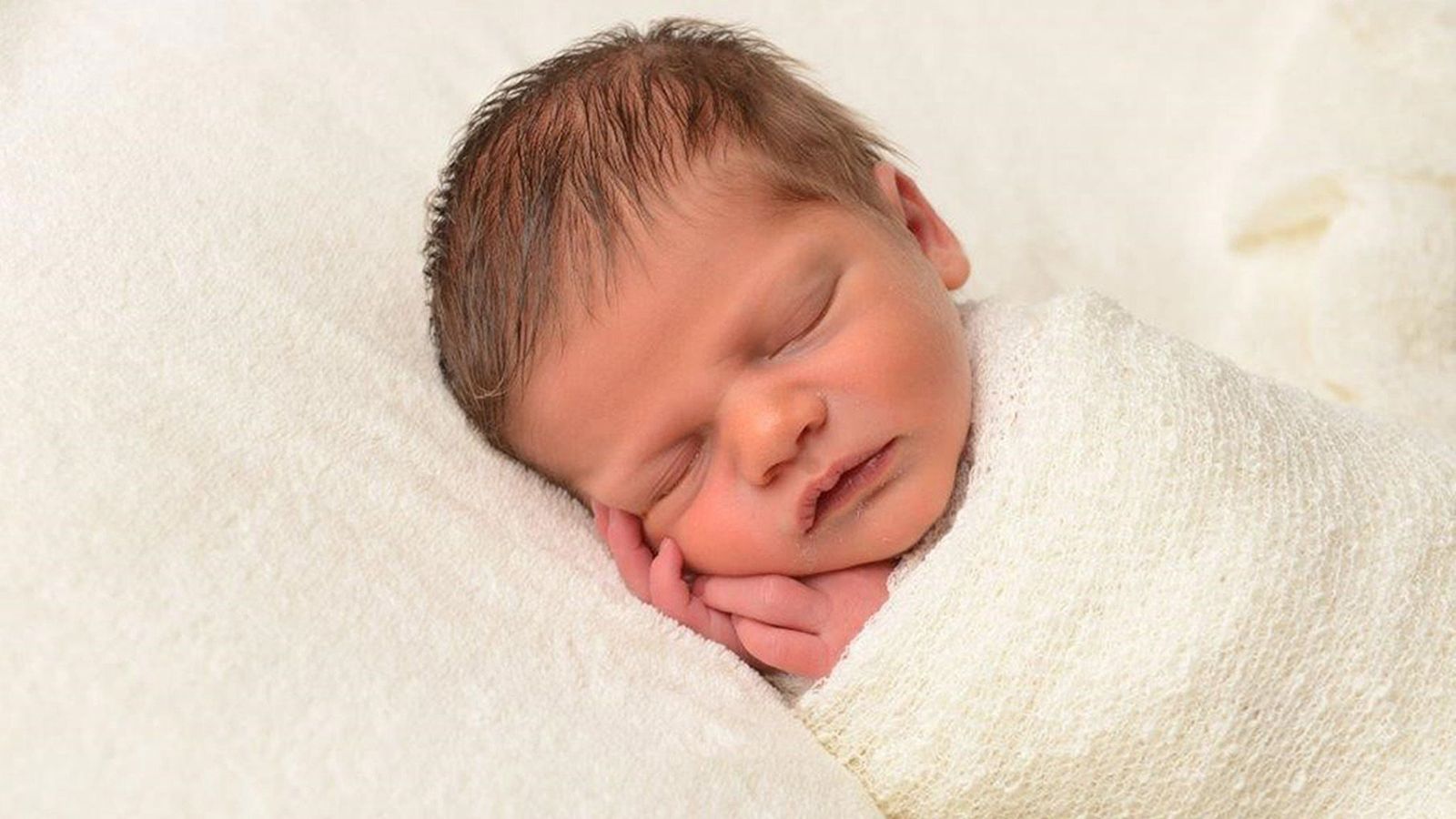 [ad_1]
Mother and her former partner were convicted on her son's death & # 39; 42 three weeks suffered a fracture to his body.
Stanley Davis died from a breach of the skull and brain hemorrhage when he was only 24 days in & # 39; March 2017.
His mother, Roxanne Davis, 30, and former boyfriend Samuel Davies, 24, both from Gosport in & # 39; Hampand, were found guilty by a jury of causing or allowing the baby's death.
In addition to violations of the skull and bleeding, Stanley had 32 fracture to his ribs and nine on arms and his legs supported on three separate occasions.
As the verdict was announced, Davies, who is not the biological father of the child, shook his head, while the child's mother ħarbit.
They were informed that they will be expelled in custody, and forced to Davis shouting: "You went wrong, Sam just tell them that you have done.
"Thank you very much Sam you killer".
Both defendants were tested positive for cocaine and cannabis after their arrests when Stanley was given the hospital 16 & # 39; March 2017.
The first sign anything was wrong was when the health visitor found titbokk behind the right ear of the baby.
In the days leading up to the death of & # 39; Stanley, Davis took a picture & # 39; article in & # 39; The Sun of mother transported to her dead baby on a bus to avoid detection on the death of the child with impaired head.
It also posted a video & # 39; fitting & # 39; Stanley to Facebook, with the comment: "My baby is & # 39; 16 days if he is doing so already."
The life support was withdrawn on 28 & # 39, March 2017, and the court heard & # 39; Davies told Davis was "our fault".
She said the jury was "over the moon" when her son was born, and added: "I had the whole world in & # 39; our fingers."
The pair will be sentenced on 7 & # 39; December.
Derek Benson, president of Hampshire Board on Safeguarding Children under review confirmed that the management of the case by the authorities.
NSPCC spokesman said: "The circumstances of the Stanley child death are tragic and disturbing.
"His short life was plagued by pain and suffering, caused by the very people who had likes and protected from damage.
"Babies and young children are completely dependent on caregivers and we all have a duty to look out for their welfare".
[ad_2]
Source link