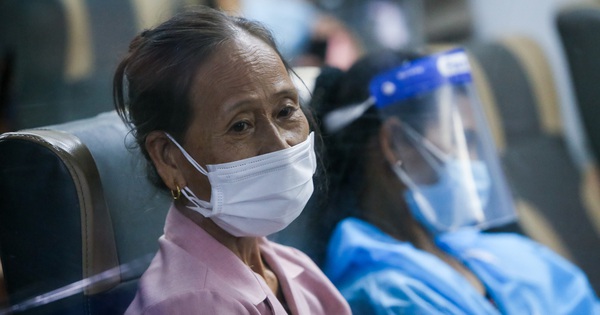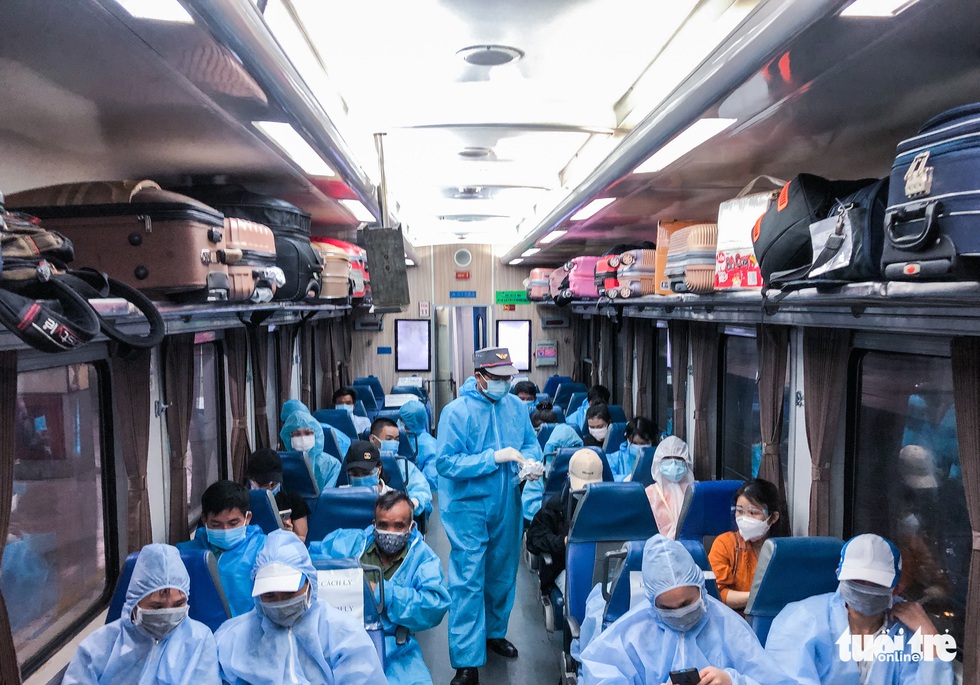 Inside the 'single circuit' special train from Saigon to Ha Tinh – Photo: CHAU TUAN
At 20:45, the loudspeaker announced the departure of the train, the train sounded a whistle and then rolled. Earlier in the afternoon, hundreds of Ha Tinh people living and working in Ho Chi Minh City came to the train station to prepare for this special trip.
With luggage, things and in special clothing – protective equipment. Many people have expressed that they do not expect to ever have such an emotional journey. The entire platform is covered with a blue protective suit, this is the clothing that people equip themselves to ensure safety during the trip.
Share with Youth OnlineDuyen said she lost her job for three months and tried to stay in the city to find a new job, but the epidemic situation was complicated, so she stayed home. After Ho Chi Minh City applied the directive 16, she and her family were unable to return to their hometown because the train stopped working.
"This trip, my family has 2 children and 3 adults. Ha Tinh province provides free support for us with all travel expenses. I am very happy, the epidemic situation is too stressful, so I'm also very scared. Now it's time to go back. If the country implements isolation, it would be much safer to go back home, "Duyen said.
Dragging his luggage to hurry to find the train car on the ticket, Mr Huu said he works in the construction industry. Because the HCMC has ceased all construction activities, it has been out for more than a month. Now that I have heard that the People's Committee of Ha Tinh province supports the people, I have registered through the Council of Compatriots in Ho Chi Minh City.
"I'm very happy, I still feel safer when I go home, brothers. I can't work here, but there are a lot of expenses that I don't know how to handle. It's still better to have relatives and neighbors to help each other back home. this epidemic situation, I don't know when it would be good to work again, "Huu shared with reporters.
According to the Saigon Railway Transportation Company, in response to the request of the People's Committee of Ha Tinh province to bring about 3,000 citizens from Ho Chi Minh City back to the locality, the company has set up trains specialized in ensuring epidemic safety and local convenience.
The first train to help the people of Ha Tinh who need to return to their homeland in the context of the southern provinces and cities experiencing complicated epidemic developments carrying the SE14 number will depart at Saigon station at 20:45 on the 24th. The train is expected to arrive at Yen Trung station at 5:00 am on July 26.
In particular, the SE14 train does not pick up and drop off passengers at stations along the way and is served by staff on the train. For train passengers, a medical statement is required and a negative test certificate is required.
Passengers after arriving at Yen Trung station are taken into concentrated isolation from Ha Tinh province. Following this first train, the company will coordinate with Ha Tinh province to further organize more trains to bring the remaining citizens of the province in need in the locality.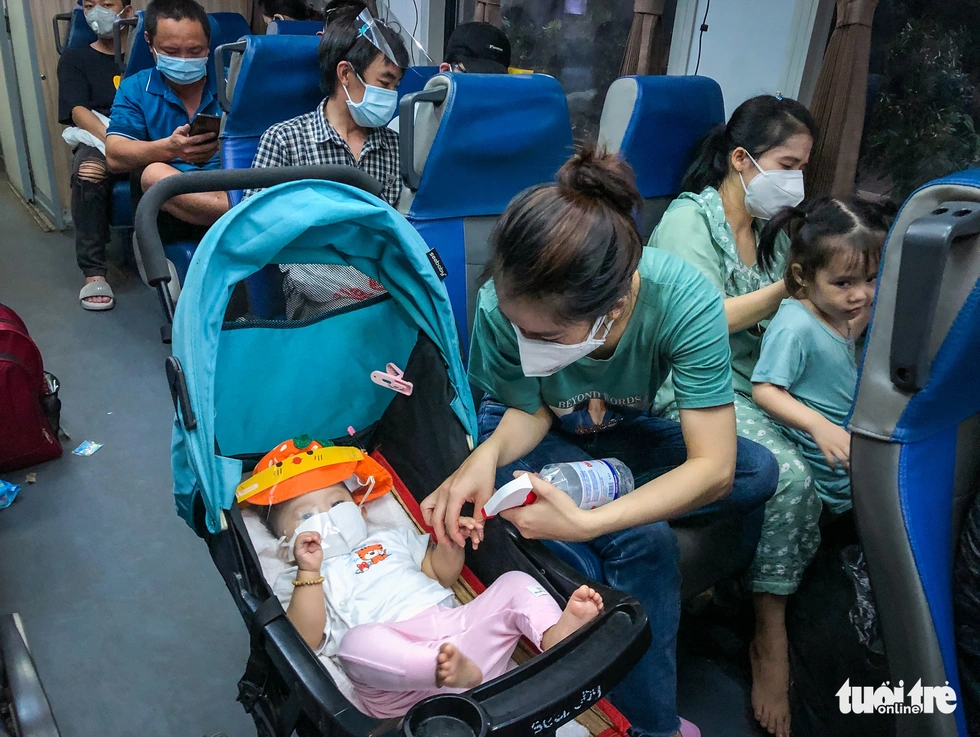 Ms Duyen returned to her native village after many months in Ho Chi Minh City looking for work – Photo: CHAU TUAN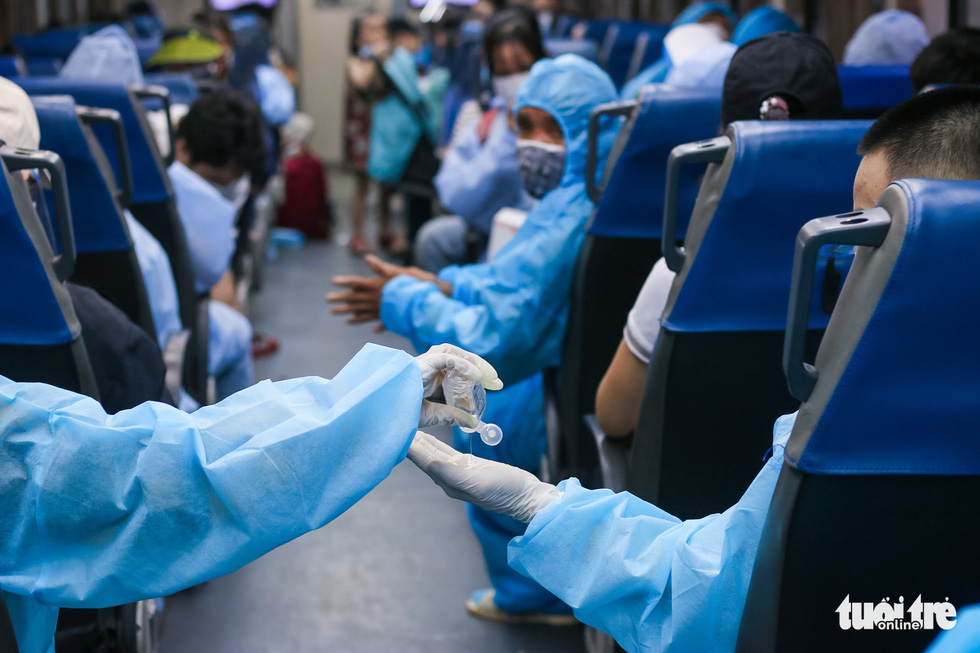 Disinfect each other when traveling by train – Photo: CHAU TUAN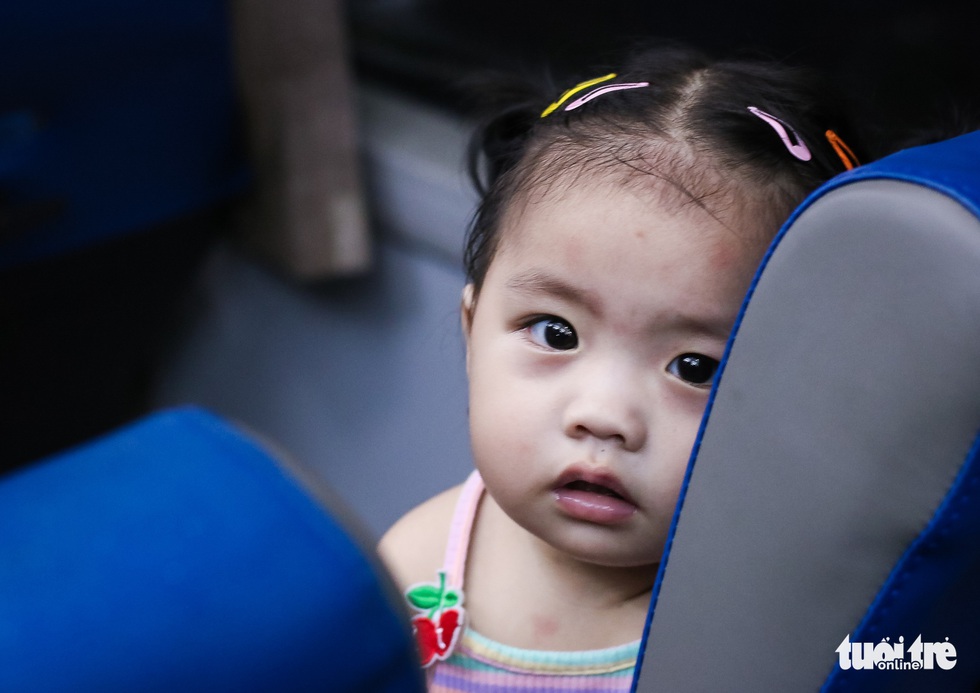 Baby on a special train – Photo: CHAU TUAN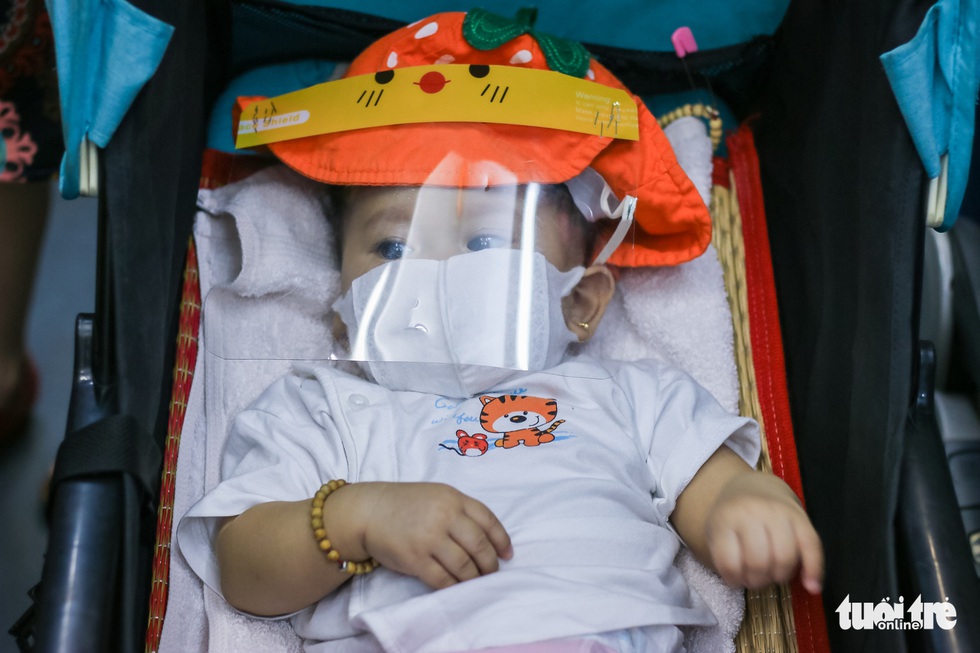 A 6-month-old baby is equipped with a mask and visor – Photo: CHAU TUAN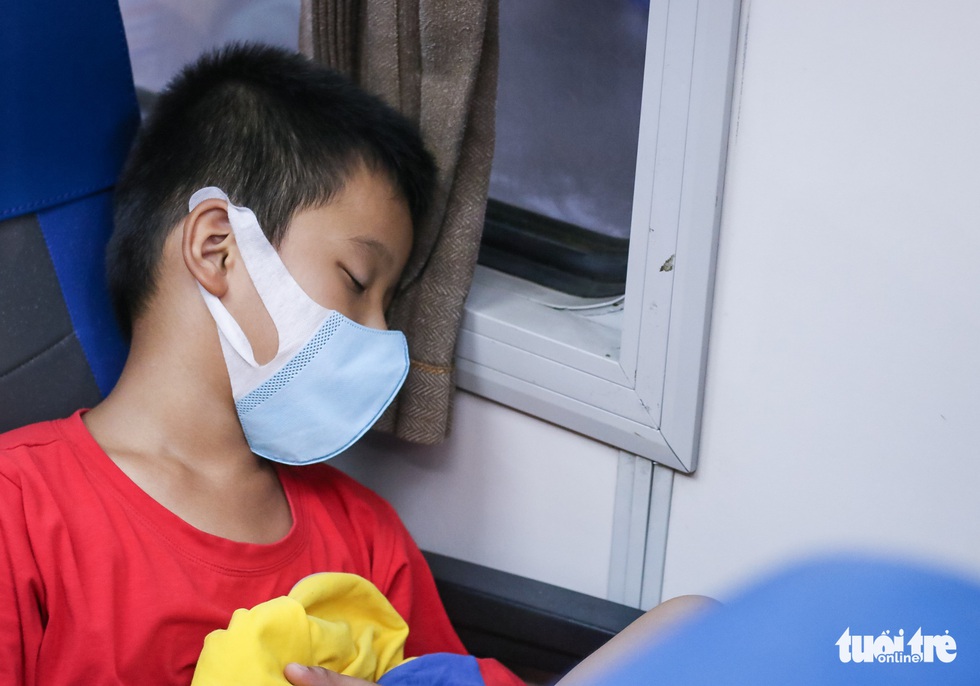 A boy slept before rolling the train – Photo: CHAU TUAN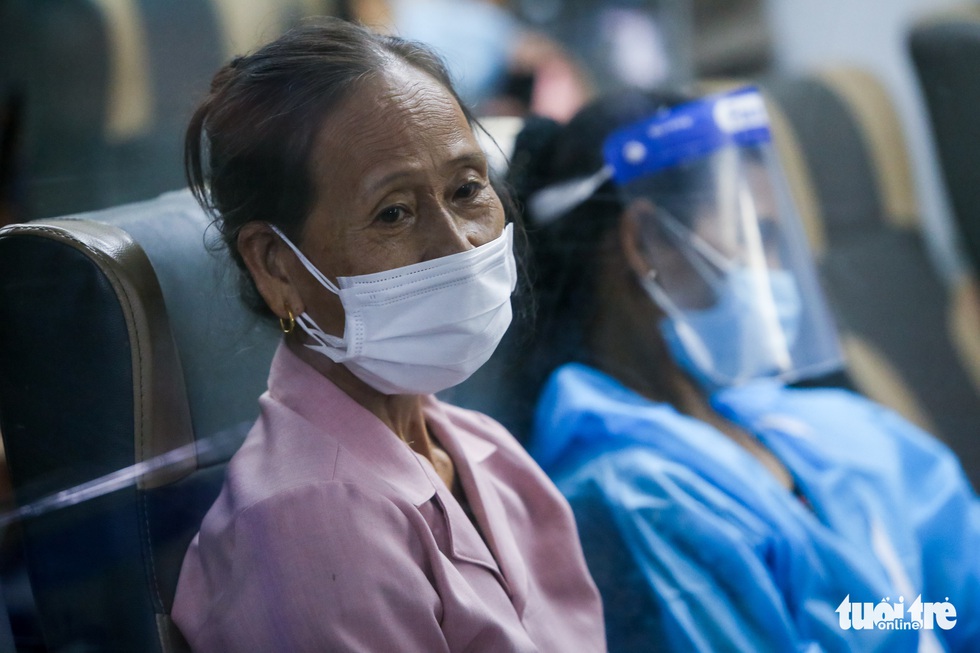 Elderly woman waiting for the time when the train rolled – Photo: LE PHAN
The first train will give priority to families with young children, pregnant women, the elderly, the disabled and the unemployed – Photo: LE PHAN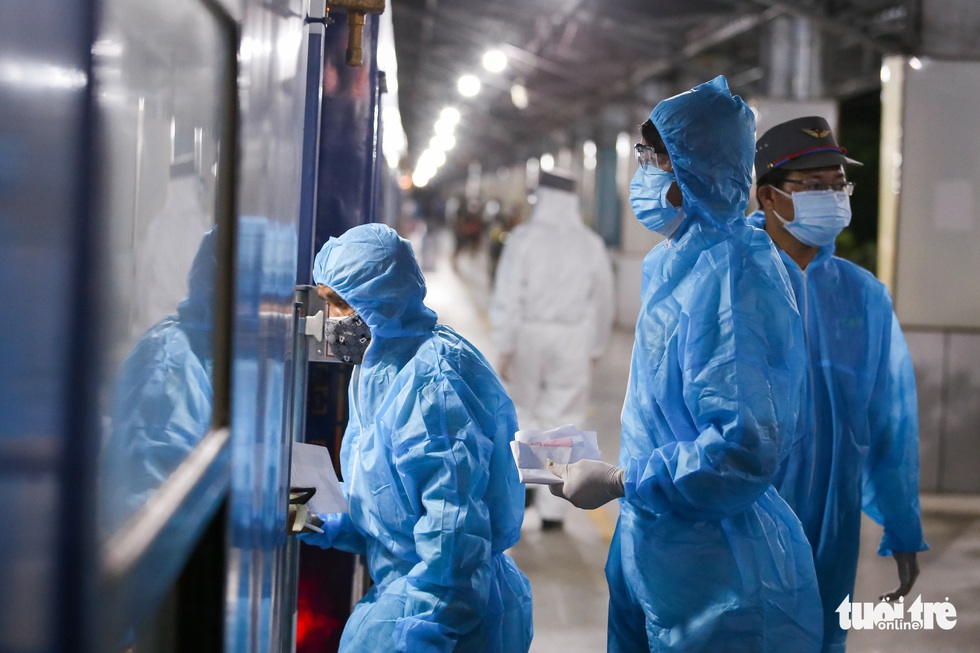 People equip themselves with protective equipment for safety during the trip – Photo: LE PHAN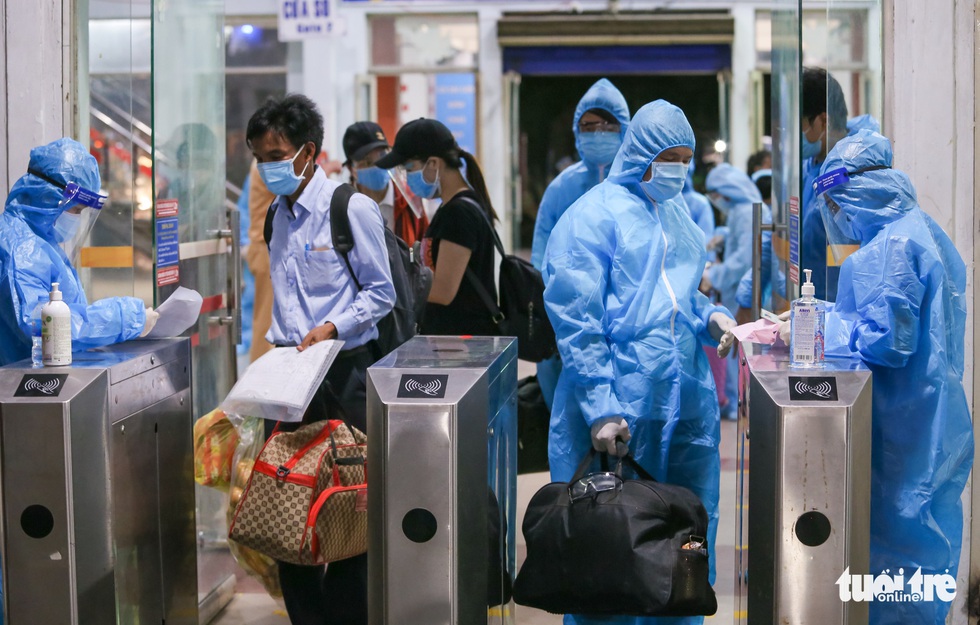 Checking and checking the test papers at the entrance of the train station – Photo: LE PHAN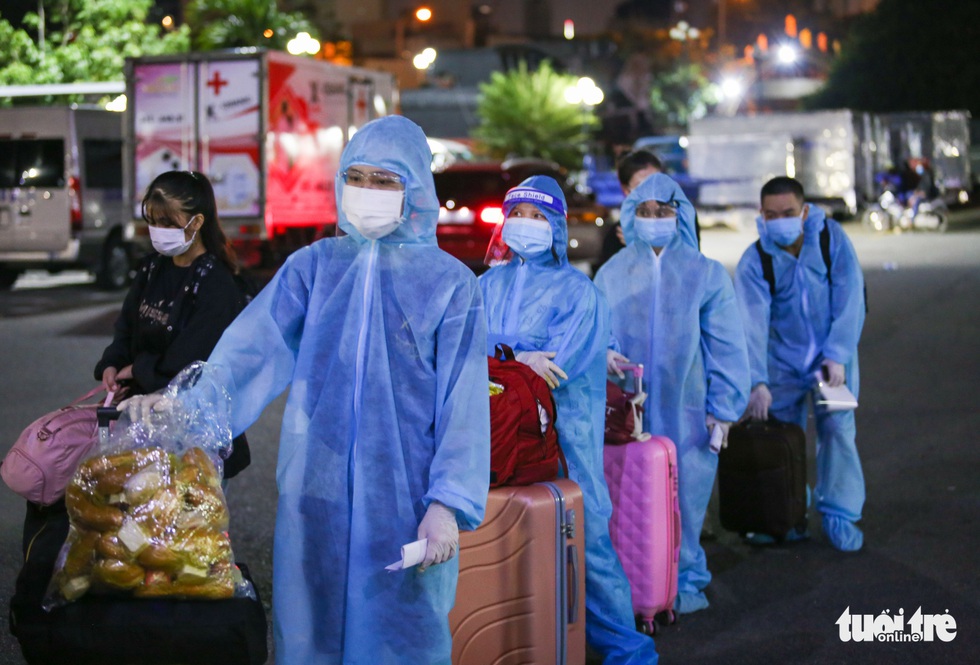 Luggage and snacks during the trip – Photo: LE PHAN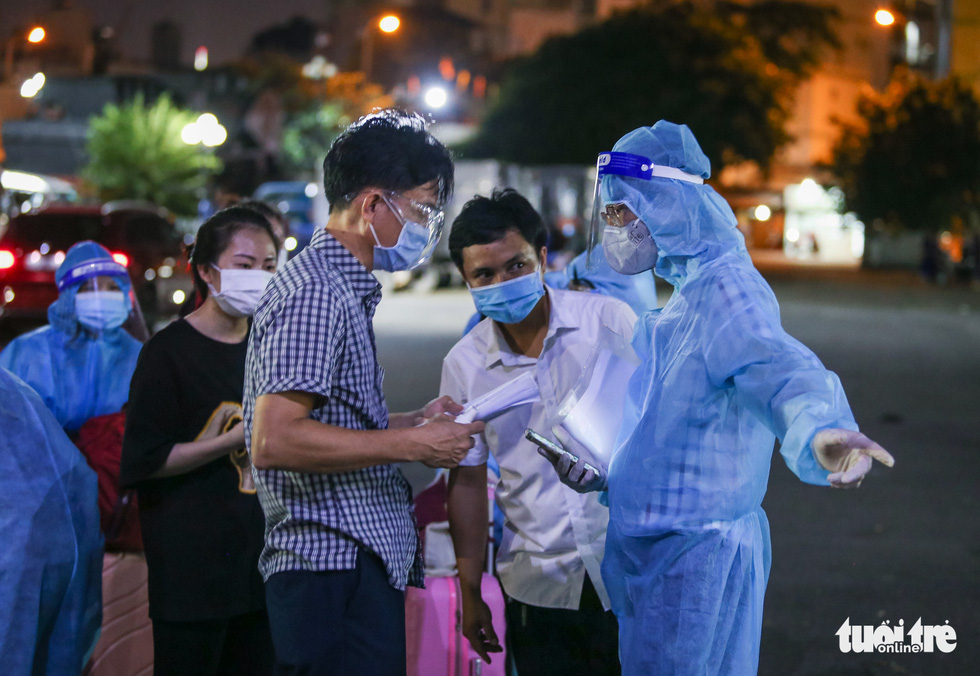 Compatriot Council member Ha Tinh instructs people to enter proceedings – Photo: LE PHAN
Source link