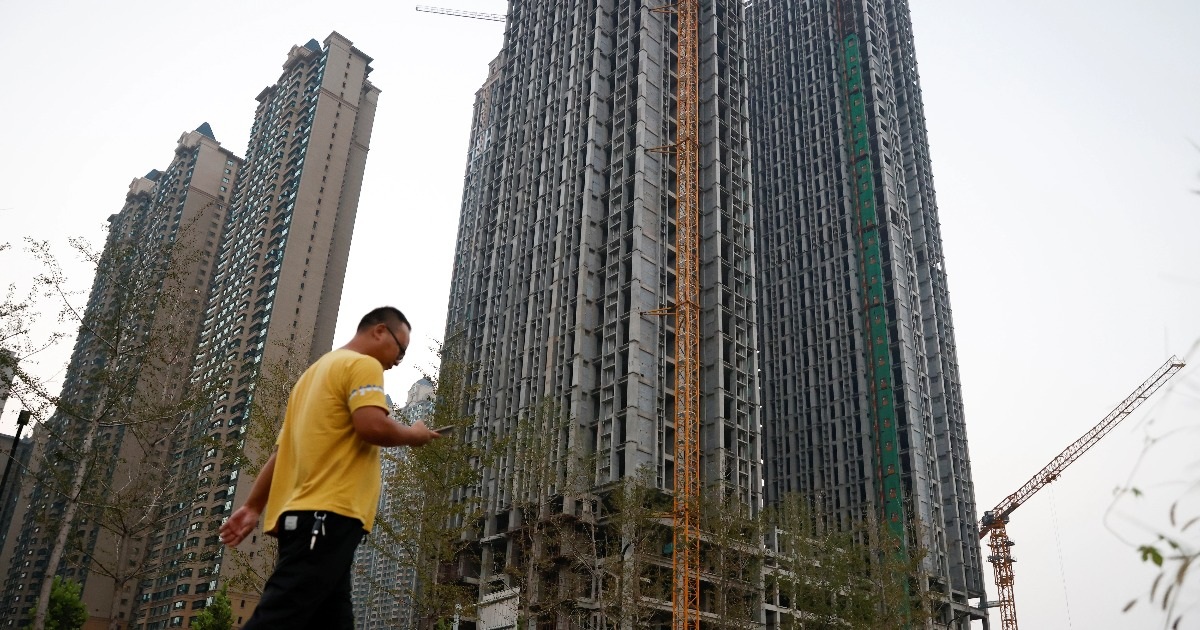 [ad_1]
People
The financial crisis of the real estate company Evergrande is said to have exposed the problems of China's housing market and made many young people in the country afraid to buy a home.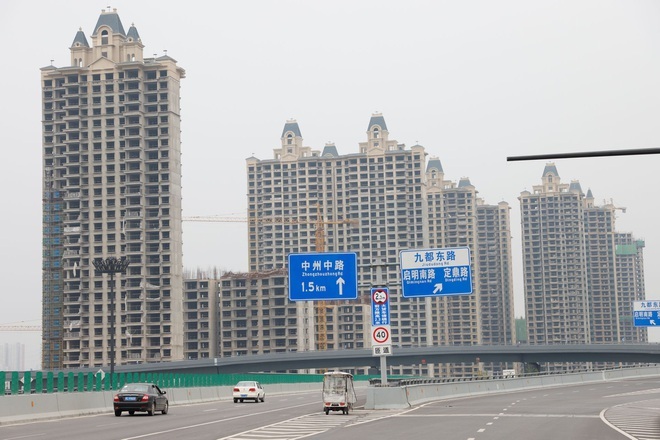 Over the past few weeks, the crisis of Chinese real estate company Evergrande has attracted global attention. After continuously growing rapidly for many years and rushing to buy assets at the time of China's economic boom, Evergrande is now inundated with a "mountain" of $ 300 billion debt and shows no sign that it can pay.
While investor concerns are growing across the company, analysts have pointed to a deeper problem: China's real estate market has cooled after years of oversupply.
According to experts, warning signs for this condition have been present for many years. Before Evergrande was flooded with a "mountain of debt," across China, tens of millions of apartments were abandoned. In recent times, the problem has gotten worse.
Mark Williams, an economist at Capital Economics (UK), estimates that China still has 30 million unsold properties, enough to accommodate 80 million people – roughly the same population as Germany.
In addition, according to Mr Williams, 100 million properties have been purchased but remain uninhabited, and can accommodate 260 million people. Such projects have been around for many years and are known as "ghost towns".
Real estate and related projects make up a large part of China's economy, accounting for about 30% of GDP. According to Williams, the share of economic output related to construction and related activities in China is "much higher than in other major economies". For years, it has helped China maintain rapid economic growth.
However, critics say the momentum of development could be creating a "time bomb" for the world's second-largest economy, as real estate businesses have borrowed large sums of money to finance the the capital for their project.
Evergrande has become China's largest real estate debt company, and an example of unsustainable growth. However, economist Christina Zhu from Moody's Analytics (USA), Evergrande may not be the only real estate company struggling financially in China.
Young people are afraid, they do not dare to buy a house
Hu Haoqi, an interior designer, once dreamed of owning his own house and designed the apartment of his dreams. However, after the Evergrande "debt bomb" broke out, He was no longer interested in it.
Over the past month, Hu, 32, who now works in Guangzhou, has spent much of his free time reading about housing issues on Weibo.
"It's really awesome to read stories about people my age who put large sums of money on deposits on Evergrande apartments thinking they could go into these projects in 5-6 years. I see a lot of people put 15 years of their savings into such deposits. and now they don't know when the apartment of their dreams will be built. I don't want it to happen to them. I have decided to continue renting and saving, "he said.
What he fears most about Him are videos on Chinese social media, depicting a series of "ghost towns" and unfinished buildings.
He is not the only one who has such thoughts. There are more than 400 million Generation Y Chinese people (only those born between the early 1980s and mid-1990s). Most of them have to take out a loan to buy a house. A basic apartment in big cities like Beijing costs about $ 1 million, beyond what Chinese young people can afford without borrowing from their parents or financial institutions. However, the Evergrande crisis has led many people to change their goals.
Evergrande currently has 800 real estate projects across China, and many of them were forced to stop construction this summer due to the debt crisis. The Evergrande case has raised anxiety in China's real estate market about possible similar scenarios.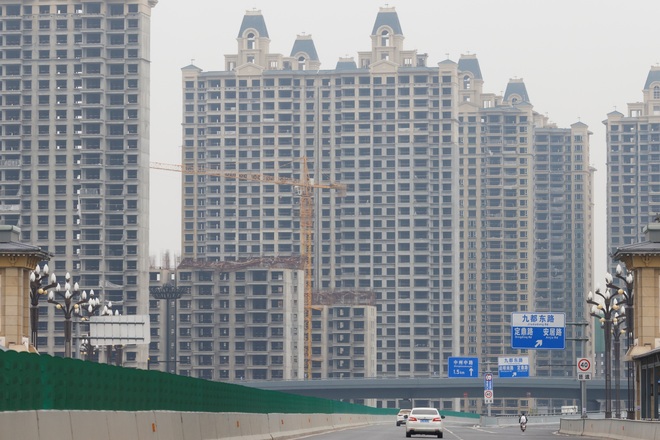 This led banker Taniia Dai and her IT husband Dai Yiheng, in his thirties, to decide to stop buying a house. They just got married in January and are still renting a house in Jejiang. Originally they intended to deposit money for a project, but then reconsidered.
"I don't want the prospect of worrying about whether my apartment building project will stop. We seem to have the alternative of buying an old apartment, or buying a fully built apartment, but that's it. That means it will more money would be needed. We will calculate, but now the plan to buy a house has been postponed, "Ms Dai said.
The average salary of millennials in China is $ 21,804 per year, according to a 2017 report by KPMG. Follow Business InsiderMany young people in this country have fallen into debt to buy a house, so buying an apartment becomes one of the big and important decisions in their lives.
That's why 26-year-old Yang Kai from Beijing doesn't want to be caught in the prospect of being indebted and homeless.
Yang, who plans to get married later this year, says the "uncertainty" caused by the Evergrande crisis has led them to consider buying a home.
A recent study by Bank of America (BOA) shows that Evergrande sold 200,000 apartments, but these were not passed on to buyers. This is what makes many people afraid that they will be empty-handed despite throwing a large fortune in buying a home.
Maggie Hu, a researcher in real estate and finance at the Chinese University of Hong Kong (Hong Kong), said the prospect of putting up a deposit in advance and not having a home could discourage investors. And buyers are afraid, and reduce their confidence not only in Evergrande but also other real estate companies.
Lord Emperor
synthetic
[ad_2]
Source link